Name: Amelia Adams
Alias: Fusion Lass
Costume: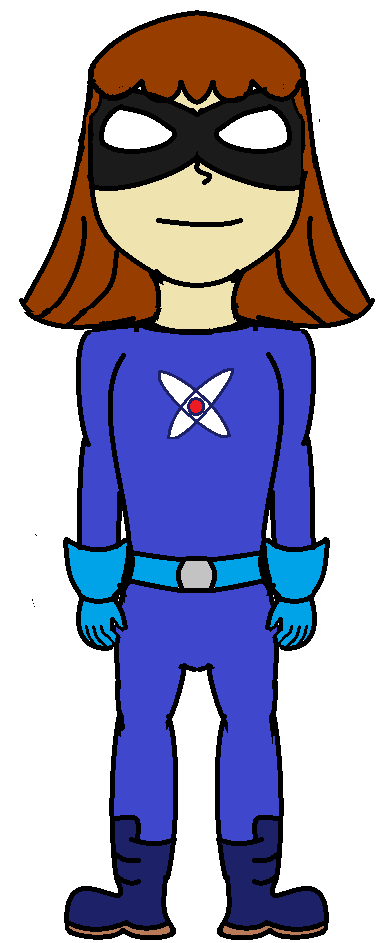 " />
Powers: Powers: able to transform at the cellular and atomic level, also has Molecular manipulation
Personality: She is at first a bit antisocial and serious but once you gain her trust you find she is very nice and upbeat.
Physical Description: Brown Hair, Green eyes, five foot four, skinny. When she is in her civilian form she wears a white shirt underneath a green jacket, blue jeans, red sneakers.
History: Amelia was an assistant at a Research Laboratory working with scientist Dr Maverick Maceon on an experiment. Everything was going well... until she tripped into the particle accelerator. The Results were that she had gain the ability of transmogrification. Soon she was hunted down by the government so they could exploit and experiment on her. Now she is fighting crime under the name Fusion Lass and protects Aurora City From crime.
Misc. Notes: Particle Disruptors can make it hard for her to keep her form, She has to touch something to change its properties, powers also require focus.
Last edited by Fusion Lass on Tue Jan 13, 2015 5:34 am; edited 4 times in total
Similar topics
---
Permissions in this forum:
You
cannot
reply to topics in this forum